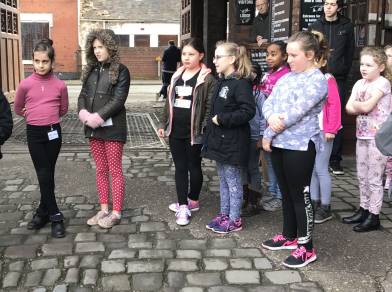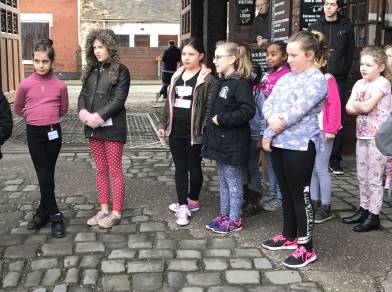 During school holidays we offer LeaderLab children a full day of activities.  Sometimes at the centre, but on other occasions we visit a local place of interest.
The children visited Middleport Pottery to learn about the history of the pottery but also to experience first hand the opportunity to make a pot from a lump of clay and all to throw a pot on the potter's wheel.
After an introduction to Middleport in the visitor centre,  the children went to meet master potter Jon French.  Fascinated by his skills and the tiny vase that he made, the children were all keen to try their hand at the apparently simple task!  Jon made it look so easy, but the reality was quite different.
After some ten minutes each, and with the skilful instruction by Jon, all of the children had produced a vase.  They were left to be fired and then taken back to The Hub for the children to paint.