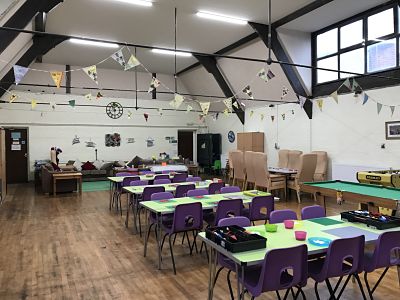 The Hub, Fenton is home to a range of activities for the whole community. Various organisations run activities in the former church hall which has been transformed into a vibrant learning centre for people of all ages, from children to adults. The Hub focus is on developing people to become more confident, independent, less socially isolated and widening their social group.
The Hub is open every  Tuesday, Wednesday and Thursday during term time. The programme changes slightly in school holidays.  Please see our events diary for the weekly schedule.
Activities start around 10.00am each day, ending around 7.30 pm.  The cost per session is £3.50
There is a weekly timetable posted on the door of The Hub.
There is a wide range of graded and free readers which can be borrowed by children throughout the year.  We ask for a small deposit when the first book is borrowed.