The Hub would like to thank the following people for their generous support of our weekly groups and special events:
Steelite International – donations from the staff charity fund, helping to purchase various items including an air hockey table.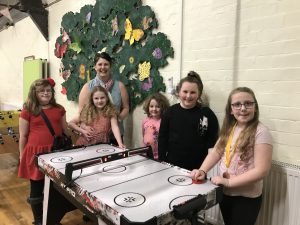 Mrs Ann Coxon – prizes for raffles.
Local people – financial donations throughout the year.