The Hub Garden has been developed over the last three years. Initially a stretch of uneven grass and a car parking area littered with rubble, The Hub now has a small 'allotment' area.
A successful application to Stoke on Trent City Council Community Investment Fund enabled us to improve our garden further in early 2019. It is now fully accessible and has a path which makes it possible for wheelchairs to go all round the building. Garden seats and a table make it possible for people to sit and enjoy the area while the trees provide welcome shade from the sun.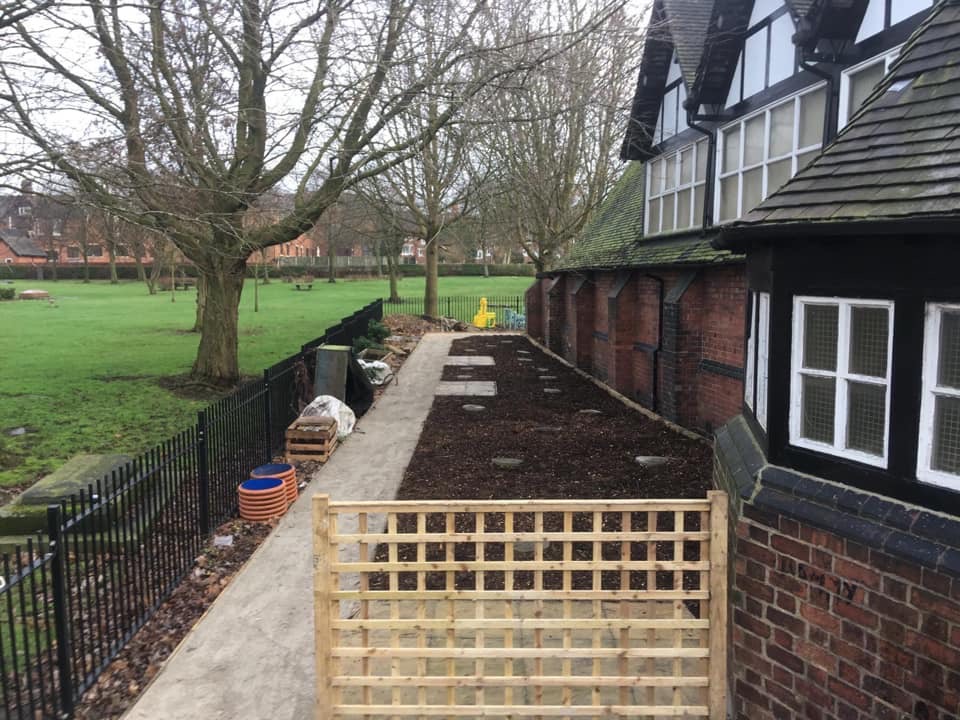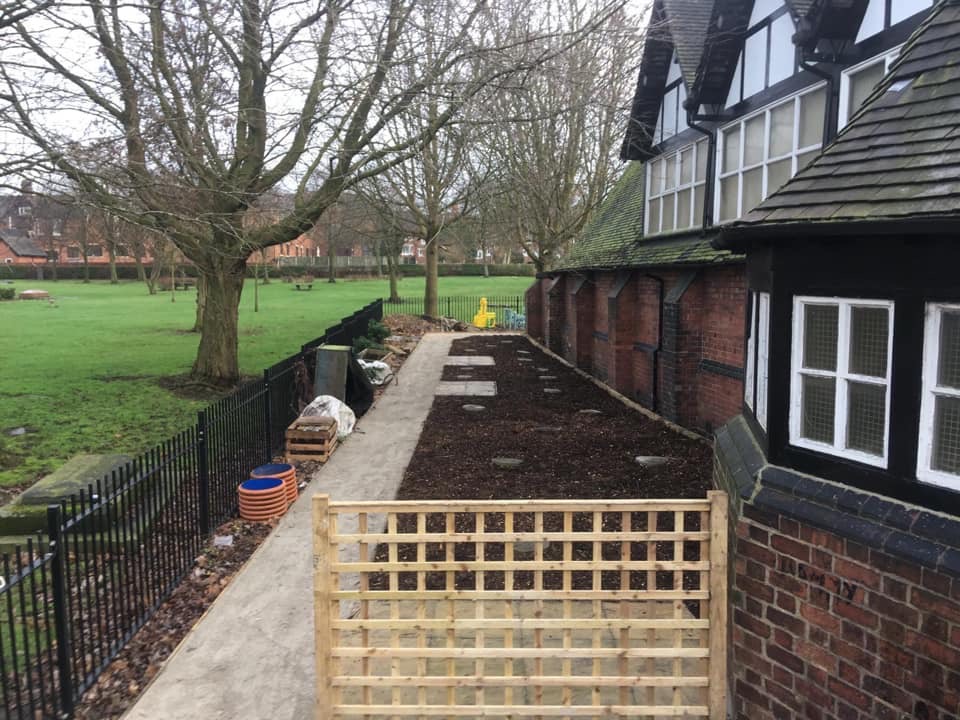 A new path funded by Stoke on Trent City Council Community Investment Fund and installed by Wulstan Fencing.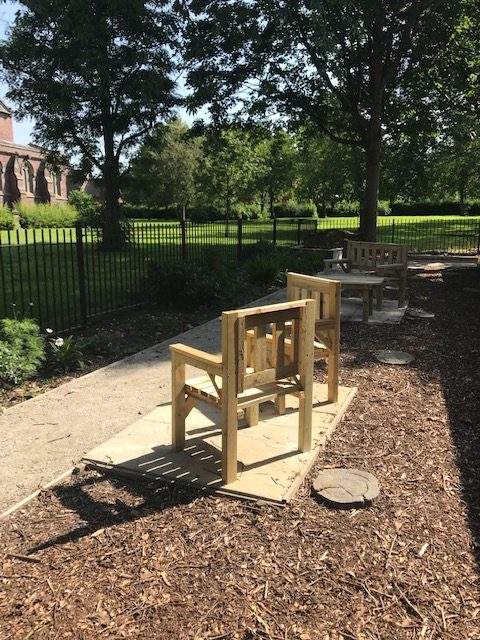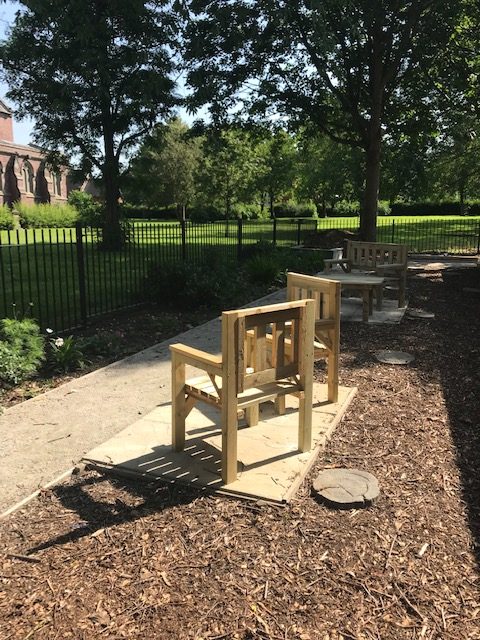 A grant from 1000 Lives provided Lead to Change with the funding to set up an allotment area on the yard side of the building. This has provided the local community with an opportunity to grow their own fruit and vegetables. We are indebted to Heron Cross Allotments for their support in this venture and while we experience some difficulties with the position of the 'allotment' we will continue to develop our own food production at The Hub. We have successfully grown strawberries, peppers, chives, lettuces, rocket, basil, tomatoes, rhubarb, broad beans, blackcurrants and blackberries.
In the summer we are grow potatoes, onions, courgettes, cauliflowers in addition to tomatoes, cucumbers and a variety of herbs. Any produce that has not been taken from our garden has been prepared and frozen so that our older residents can share in home grown and cooked meals during the winter months.