Staffordshire Police run a scheme in Primary Schools where children take part in a six-week course known as Police Junior Cadets. To help cater for the number of children wishing to participate in the cadet course,  The Hub works in partnership with the police to deliver sessions in the evening.
Forty seven Junior Police Cadets
In July 2019 we had our passing out parade, attended by Graham Smout, the Cadets Co-ordinators and PCSO Wendy Rogers.  To date 47 children have worked with us to attain the Junior Police Cadet certificate. 
Course Programme
 Introduction    PCSO 
 Communication
 Fingerprints
 Forensics
 Crime Scene
Road Safety
Programme may change due to Police operational duties.
The Hub has worked in partnership with Staffordshire Police and the PCSOs in Fenton to deliver the junior cadet course for several years.  Some of the junior cadets attended an evening session at The Hub to use their detective skills in solving the mystery of the crime scene.
The young people at LeaderLab have continued to work with the PCSOs in Fenton and have covered all aspects of the Junior Cadet Scheme.  At a recent residential they were involved in following maps to make a thorough search of an area where they were required to look for evidence.
CI Rob Taylor presented Junior Cadet certificates to the nineteen children who have completed the course.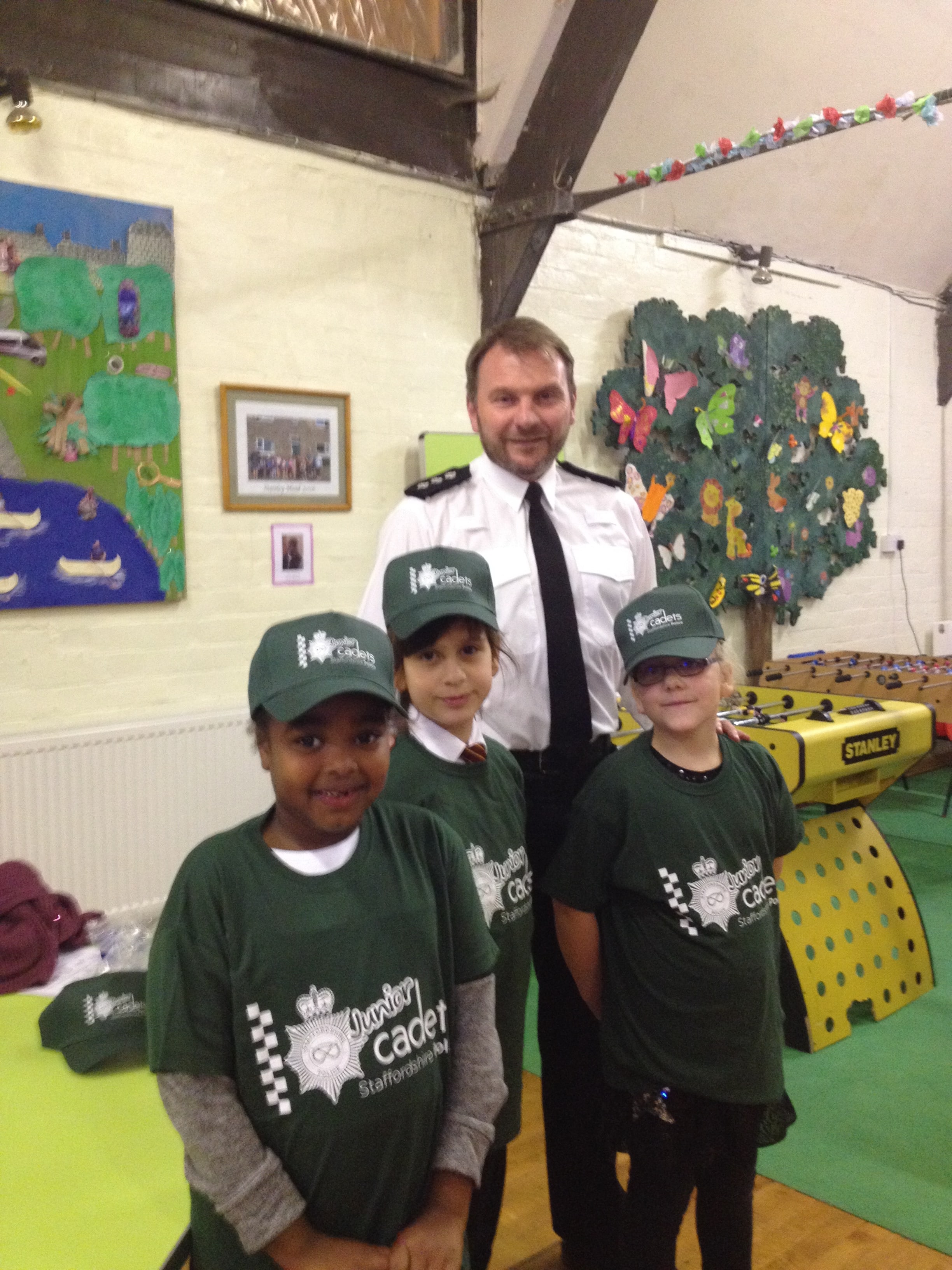 PCSO Paul Washington visited LeaderLab at the end of term and worked with the children to identify potential dangers they might encounter during the school holiday.
Senior Cadets attend LeaderLab to support our work with children in the local community.